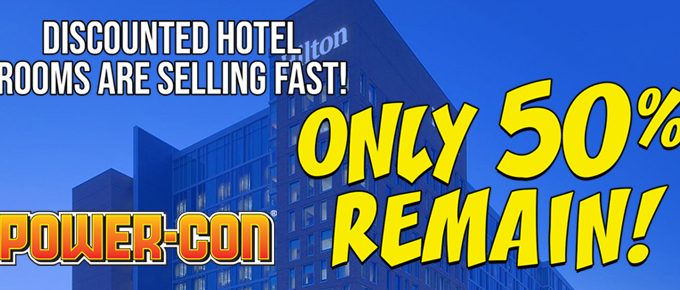 Only 50% of the discounted hotel room block remains
It only took a few days before Thursday night sold out from our discounted Power-Con hotel block at the Hilton Columbus Downtown, and the other nights were severely depleted! We were able to add more discounted rooms to our block, but this might be all we can add. Even with the added rooms, 50% of the room block is GONE!
If you made a reservation but missed out on Thursday, you can call the Hilton at 614-384-8600 to add Thursday night to your current reservation. But act now before the discounted rooms disappear.
Click here to visit the Hotel section of our site.
We hope to see you all at Power-Con this August 11-13, 2023 in Columbus, Ohio, at the Great Columbus Convention Center.