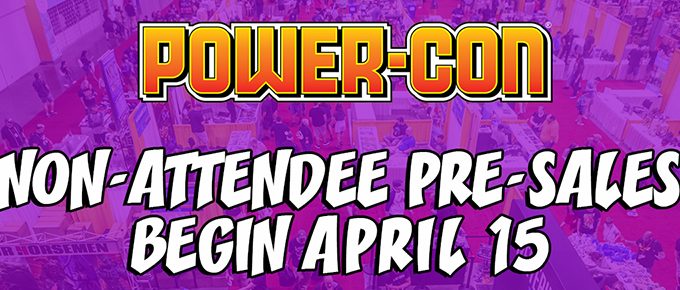 Power-Con Non-Attendee exclusives pre-sale date
Non-Attendees rejoice!
We proudly announce that Non-Attendee exclusive pre-sales will begin Saturday, April 15th at 12:00pm (noon) Eastern time.
While Attendee pre-sales were stronger than any previous Power-Con, we feel comfortable offering up a percentage of the stock to Non-Attendees so they don't have to wait until after Power-Con ends in August.
Please read the FAQ for answers to commonly asked questions. And we will have more pre-order info, including the pre-order link, posted before April 15th.