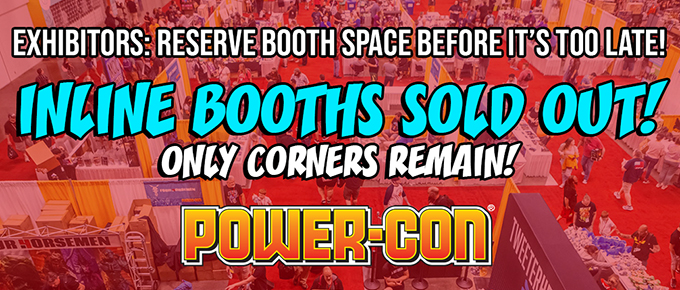 Power-Con exhibitor inline booths are sold out
All in-line booths on the Power-Con exhibitor floor are claimed! But we still have some corner booths available. If you plan to sell toys, collectibles, artwork, or other incredible items at Power-Con, then purchase your space today.
Click here to book your Exhibitor space now!