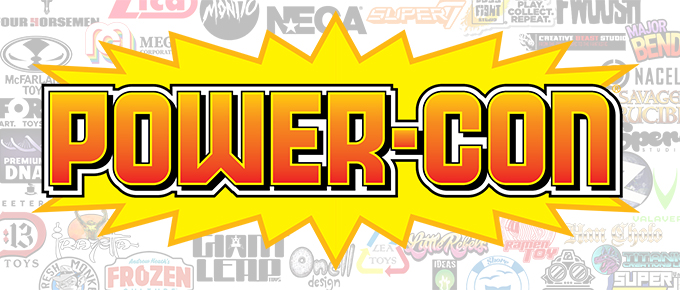 Power-Con 2023 Company Roster
Say hello to the amazing toy & collectible company roster for Power-Con 2023! So many outstanding companies and studios will be in one place showing off all their latest creations.
Want more? Artist, designer, YouTube personality, pro cosplayer, and retailer rosters are coming soon. We're going to have wall-to-wall awesomeness at this year's convention.
Power-Con has doubled in size from 2022 to 2023. Be there this August 11-13 in Columbus, Ohio, at the Greater Columbus Convention Center for the must-attend event for lovers of toys and collectibles.
Be sure to buy your tickets now for the biggest savings. If you purchase your passes by this Sunday, May 28th, you can get day passes for as cheap as $15!!
Know someone who loves toys & collectibles? We would be extremely grateful if you help spread the word. And we hope to see YOU this August at Power-Con: America's Mightiest Toy Convention.
More toys! More collectibles! MORE FUN! Experience the power…